Hasbro Trademarks Play-Doh's Distinctive Scent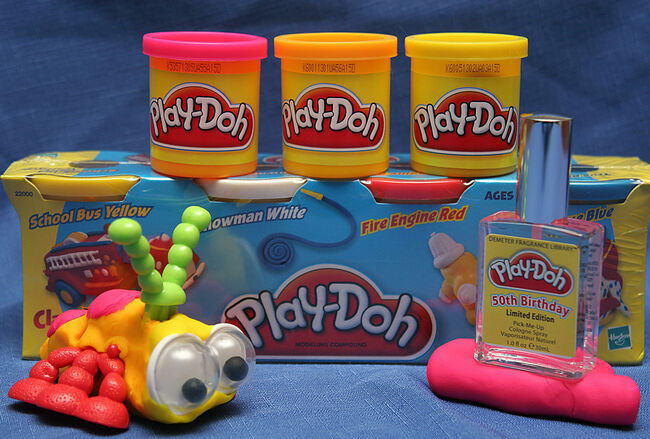 Hasbro announced Friday they have trademarked one of the most iconic smells from your childhood - the scent of a freshly opened Play-doh can.
The toy company wrote in a news release that the U.S. Patent and Trademark Office had recognized the distinctive odor of Play-doh. The Rhode Island company described Play-doh's smell in the trademark application as a "sweet, slightly musky, vanilla fragrance, with slight overtones of cherry, combined with the smell of a salted, wheat-based dough."
"The scent of PLAY-DOH compound has always been synonymous with childhood and fun," said Jonathan Berkowitz, senior vice president of Global Marketing for the PLAY-DOH brand. "By officially trademarking the iconic scent, we are able to protect an invaluable point of connection between the brand and fans for years to come."
Trademarks for scents are rarely issued by the agency, but it's not unheard of. The U.S. Patent and Trademark Office has also issued trademarks for scents like the "Flowery Musk Scent" that Verizon pumps into their stores, or the "Minty" scent of a Japanese pain-relief patch.
Play-doh's scent has become so iconic, that Hasbro even sells colognes and candles that mimic the trademarked odor. Hasbro says ever since Play-doh was created in 1956, the Rhode Island company has kept the recipe mostly unchanged, giving kids today the same experience their parents and grandparents had when they open up a new can.
Photo: Getty Images