SURVEY: Majority of Americans Want Flying Cars
While automakers are developing driverless vehicles, a new study suggests what Americans really want are flying cars.
The survey by the University of Michigan shows that while airborne vehicles promised by the Jetsons and Back to the Future have yet to arrive, 41 percent of Americans are still interested in the concept.
Researcher Brandon Schoettle said they launched the study after learning that there are real prototypes out there.
"We keep saying, you know, is this real? Is this a crazy idea? But, you know, when you get Airbus and others kind of involved, we say, well maybe it's not so crazy and it's time to take a look at this," he said.
WWJ AutoBeat Reporter Jeff Gilbert says among the big concerns about the idea are safety, and how they'd handle in bad weather.
Schoettle said while many people said they'd prefer to fly the cars themselves, that probably wouldn't work.
"There's really a desire not to really have to do anything yourself, so you would just sit back and not have to have the training and the knowledge that comes along with being a licensed pilot," he said.
Other survey findings:
• Nearly 80 percent of respondents said it is "extremely or very important" for flying cars to have parachutes.
• About 60 percent said electricity is the preferred source of energy for flying cars.
• More than 80 percent prefer a vertical, helicopter-like takeoff and landing as opposed to a runway strip.
• Nearly a quarter said they would pay between $100,000 and $200,000 for a flying car.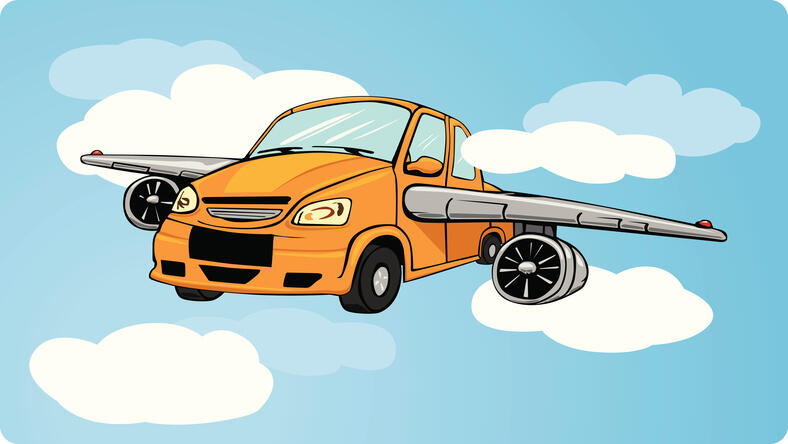 Gina has been on air since 2003. She spent five years broadcasting in Chicago before moving back to Dayton, OH to be a host on the Morning Show on our sister station, Mix 107.7! She can now be heard on Hot Country B94.5